PEN Canada's Second Annual Graeme Gibson Talk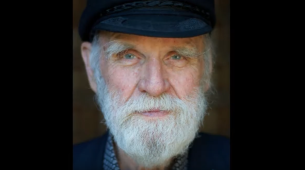 Ticket Info:
Disinformation, Dictators & Democracy: Maria Ressa & Ronald Deibert
Date & Time: September 27 at 8-9pm ET
Where: Fleck Dance Theatre, Harbourfront Centre
Tickets on sale August 29
The Toronto International Festival of Authors, in partnership with PEN Canada and CBC Radio's IDEAS, presents Nobel Peace Prize laureate Maria Ressa (author of How to Stand Up to a Dictator, being released November 2022) in conversation with Citizen Lab founder and PEN Canada Advisory Council member Ronald Deibert (author of Reset: Reclaiming the Internet for Civil Society) on the topic of defending freedom of expression and human rights.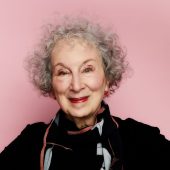 Margaret Atwood (latest book, Burning Questions: Essays And Occasional Pieces, 2004-2021) will provide the introduction to the evening's subject, one of the most critical challenges of our time: the link between disinformation and the decay of our democracies.
Both featured speakers have urgent knowledge of these issues: Maria Ressa as a trailblazing investigative journalist targeted by the Philippine government for exposing its human rights abuses, misinformation, and corruption; and Ronald Deibert as director of the internationally recognized Citizen Lab, a Canadian multidisciplinary facility conducting research into cyber espionage, internet censorship, and human rights violations online.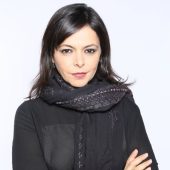 Their conversation, moderated by CBC IDEAS' Nahlah Ayed, will be the second annual PEN Canada Graeme Gibson talk, a series founded in 2021 to honour the legacy of renowned Canadian author and writers' advocate, Graeme Gibson (1934-2019).
This event is supported by its founding sponsor Penguin Random House, with generous support from Indigo and will be recorded by CBC Radio IDEAS. It is produced in partnership by the Toronto International Festival of Authors and CBC Radio IDEAS.
Maria Ressa is the co-founder, CEO of Rappler.com, an online news organization in the Philippines. Maria, one of TIME's Person of the Year for 2018 and TIME's 100 Most Influential People in 2019, has been honored around the world for her courageous and bold work in fighting disinformation, "fake news", and attempts to silence the free press. A journalist for over 35 years, Maria has been arrested on 10 charges related to exposing the Duterte government's corrupt practices and was convicted of cyber-libel in June. She is out on bail pending her appeal but true to form, Ressa, vows to keep fighting.
Maria was featured in the 2020 documentary A Thousand Cuts, which profiles her fearless reporting on the abuses of Duterte's presidency, while also illustrating social media's capacity to deceive and entrench political power. Maria now travels the world speaking to organizations of all kinds on freedom of the press, democracy, and corporate governance.
Ronald J. Deibert is professor of Political Science and director of the Citizen Lab at the Munk School of Global Affairs and Public Policy, University of Toronto. The Citizen Lab undertakes interdisciplinary research at the intersection of global security, information and communications technologies, and human rights. The research outputs of the Citizen Lab are routinely covered in global media, including more than two dozen reports that received exclusive front-page coverage in the New York Times, the Washington Post, and other global media over the last decade. Deibert is the author of Black Code: Surveillance, Privacy, and the Dark Side of the Internet, as well as numerous books, chapters, articles, and reports on internet censorship, surveillance, and cybersecurity.
We hope to see you at our first in-person event in over two years.
BOOK YOUR TICKETS HERE. 50% of the proceeds from ticket sales will be donated to PEN Canada.
#GraemeGibsonTalk2022  #TIFA