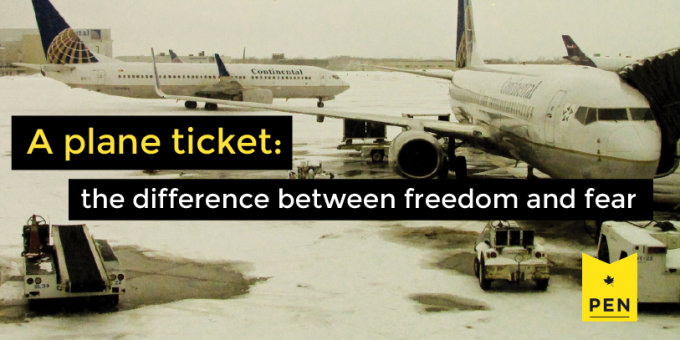 PEN Canada Emergency Fund for Writers-in-Peril
When writers around the world find themselves in danger, they know they can come to PEN centres for help. PEN Canada receives multiple requests per year from writers-in-peril who need assistance, and the number of requests is only increasing.
This dedicated fund can be quickly mobilized to provide one-time emergency grants in three key areas:
• Transportation for writers fleeing violence
• Settlement and immigration costs
• Medical expenses related to persecution
Meeting requests for financial help is integral to the mission and vision of PEN Canada.
To donate to PEN Canada's emergency, complete the form below and click on the drop down menu to direct your donation to the Emergency Fund: