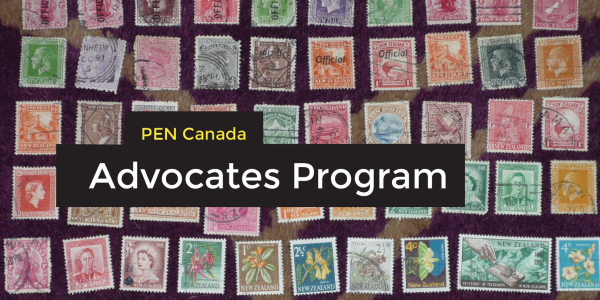 PEN Canada Advocates write to an imprisoned honorary member each month for one year. If you would like to be part of the Advocates Program, please contact program manager Brendan de Caires at bdecaires@pencanada.ca.
Become a PEN Canada Advocate for imprisoned writers
Burmese comedian, poet and actor Zarganar had lost consciousness, the heat of his prison cell and the monotonous hours of captivity raising his blood pressure dangerously high. He was in the early part of a 40 year sentence handed to him in November 2008 for violating Myanmar's Electronics Act. More accurately, he was imprisoned for criticizing the government response to Cyclone Nargis.
His guards, thinking him dead, dragged him out into a courtyard. After receiving medical attention, he was returned to his cell where, by some act of mercy, there were forty-nine postcards waiting from him from supporters around the world.
Zarganar recalls how he wept at the sight of the cards, in particular one from an eight-year-old boy who had written: "Release Zarganar soon." He buried the cards out of sight of his guards, but they were not far from his mind. These messages reminded him that he was not forgotten, and that his work was valued. They helped him survive until his release on October 11, 2011.
This is the kind of moral support and solidarity PEN Canada members provide to imprisoned writers through the advocates program. Advocates commit to sending one letter per month to an honorary member of PEN for at least one year, copying the PEN Canada offices. These letters can update prisoners on current events, or simply the goings on of the letter writer's life. They are newsy and personal, and serve to remind the writer that someone outside the prison walls is concerned about their well-being.
While most letters, especially those with any sort of political content, will never reach the prisoner, the fact that they reach the prison is enough. Jiang WeiPing, the Chinese dissident writer who was released in 2006 after six years in prison, recalls the stamp-collecting guards who paid close attention to the letters he never received. Chinese guards are not informed of their prisoners' crimes, but many began to wonder what WeiPing had done to garner so many letters from around the world. They started to ask questions.
Though letters to honorary members may not reach their destination or be answered, PEN Canada Advocates provide a valuable service. They assure their fellow writers that they remain relevant and valued though they have been unjustly removed from society.
If you would like to become a PEN Canada Advocate, please contact Office Manager Theresa Johnson at queries@pencanada.ca.