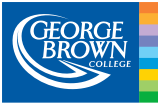 PEN Canada and George Brown College have joined forces to honour Aaron Berhane's legacy with a free program of English as a Second Language classes for Writers in Exile. The goal is to help our writers connect with others and remove barriers to a more professional life in Canada. The extensive English-language training has eight levels, from beginner to advanced.
The courses will be held online every Tuesday and Thursday night from 6:30-9:00 p.m. beginning January 18th. The college will accept five writers for two 10-week sessions, with the opportunity to continue and complete all levels of the certificate program. Online testing will take place in early January 2022 to ensure students are put in the appropriate level.
Writers interested in applying for the ESL program should email Margo Kelly and Anneli Andre-Barrett (mlk_toronto@hotmail.com, anneliandrebarrett@gmail.com)  as soon as possible. They are co-ordinating the pilot project with the college.
Many thanks to the Friends of Aaron Berhane Group, especially Susan Heximer, the Chair of Liberal Arts and Sciences at George Brown College, for creating this wonderful opportunity for PEN Writers in Exile.