Meet the Jury for the 2022 New Voices Award
PEN Canada is now accepting submissions for the 2022 RBC PEN Canada New Voices Award. The award seeks to encourage new writing and to provide a space where unpublished writers (age 17 and over) can submit short stories, creative non-fiction, journalism, and poetry. Eligible writers are invited to submit their work to a jury of distinguished Canadian writers for a chance to win $3,000 CAD and mentorship from an esteemed Canadian author.
Submissions can be made up to midnight on April 30, 2022. More details on how to apply can be found here.
This year PEN Canada's award will be judged by authors Chantal Gibson, Eva Crocker and Hasan Namir.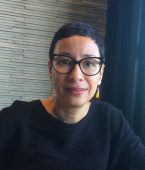 Chantal Gibson (@chantalgibsonartist; chantalgibson.com) is an award-winning writer-artist-educator living on the ancestral lands of the Coast Salish Peoples. Working in the overlap between literary and visual art, her work confronts colonialism head on, imagining the BIPOC voices silenced in the spaces and omissions left by cultural and institutional erasure. Her visual art has been exhibited in galleries and museums across Canada and the US. Her debut book of poetry, How She Read (Caitlin Press, 2019) explores the representation of Black women in Canadian history, art, literature. It won the 2020 Pat Lowther Memorial Award and the 2020 Dorothy Livesay Poetry Prize and was shortlisted for the 2020 Griffin Poetry Prize. Her follow-up collection, with/holding (Caitlin Press, 2021) brings a critical lens to the representation and reproduction of Blackness across digital media. Recipient of the 2021 3M National Teaching Fellowship award, she teaches writing and design communication in the School of Interactive Arts & Technology at Simon Fraser University.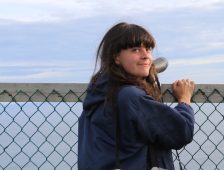 Eva Crocker is a writer and PhD student at Concordia University where she is researching visual art from Newfoundland. Her debut novel All I Ask was long-listed for the 2020 Scotiabank Giller Prize and won the 2020 BMO Winterset Award. Her short story collection Barreling Forward was shortlisted for Dayne Ogilvie Prize for Emerging LGBTQS2 Writers and won the Alistair MacLeod Award for Short Fiction and the CAA Emerging Author's Award.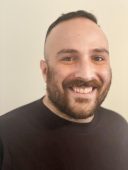 Iraqi-Canadian author Hasan Namir (@Hnamir) graduated from Simon Fraser University with a BA in English and received the Ying Chen Creative Writing Student Award. He is the author of God in Pink (2015), which won the Lambda Literary Award for Best Gay Fiction and was chosen as one of the Top 100 Books of 2015 by The Globe and Mail. His work has also been featured on Huffington Post, Shaw TV, Airbnb, in the film God in Pink: A Documentary, Breakfast Television Toronto, CTV Morning Live Saskatoon. He was recently named a writer to watch by CBC books. He is also the author of poetry book War/Torn (2019, Book*Hug Press), children's book The Name I Call Myself (2020, Arsenal Pulp Press) and Umbilical Cord (Book*Hug Press). Hasan was the 2021 LGBTQ2s+ guest curator for Word Vancouver. He lives on the unceded territories of the Kwantlen, Katzie, Semiahmoo and Tsawwassen First Nations with his husband and their child.