Meet the Jury for the 2021 New Voices Award
PEN Canada is currently accepting submissions for the 2021 RBC/PEN Canada New Voices Award.  The award seeks to encourage new writing and to provide a space where unpublished writers (age 17 and over) can submit short stories, creative non-fiction, journalism, and poetry.  Eligible writers are invited to submit their work to a jury of distinguished PEN Canada members for a chance to win $3,000 CAD and mentorship from an esteemed Canadian author.
Submissions can be made up to 5:00 pm on May 28th, 2021.  More details on how to apply can be found here.
This year PEN Canada's award will be judged by authors Kaie Kellough, Donna Bailey Nurse, and Thea Lim.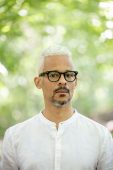 Kaie Kellough is a novelist, poet, and sound performer. His work emerges at a crossroads of social engagement and formal experiment. He lives in Montréal and has roots in Guyana, South America. His last book of poetry, Magnetic Equator (McClelland and Stewart, 2019) won the 2020 Griffin Poetry Prize. His collection of short stories, Dominoes at the Crossroads (Véhicule, 2020), won the Hugh MacLennan Prize for Fiction, was a finalist for the Grand Prix du Livre de Montréal, and was longlisted for the Giller Prize. His novel Accordéon (ARP, 2016) was a finalist for the 2017 Amazon/Walrus Foundation First Novel Award. Kaie's vocal performance, recorded audio, and electronic narrative explore migration and the suspension of arrival. Since 2011 he has created mixed-media compositions with saxophonist and synthesist Jason Sharp. Kaie's work has traveled internationally, notably to festivals in the UK, Australia, Asia, the Caribbean, and continental Europe. He continues to craft new passages.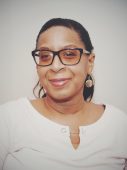 Donna Bailey Nurse is a Canadian literary critic. She is the author of two volumes of collected writing, What's a Black Critic To Do? and the editor of Revival: An Anthology of Black Canadian Writing. Donna is a contributor to The Walrus, The Boston Globe, Maclean's and The Literary Review of Canada. Her work has also appeared in Publishers Weekly, The Washington Post, The Toronto Star, and The Globe and Mail. Donna is a columnist for The Next Chapter on CBC Radio. She has conducted on-stage interviews for The International Festival of Authors, Luminato, Toronto Public Library and at the Gardner Museum and curated events for several institutions, including the Art Gallery of Ontario. Donna taught Arts Journalism at George Brown College and has delivered lectures on Black Canadian literature to Mount Allison University, The University of New Brunswick, the University of Toronto, and various clubs and institutions and she also delivered the keynote lecture on Austin Clarke's novel More for the City of Toronto's One Book Club. A former member of the Toronto Arts Council's Literary Committee, Donna has also been a judge for the Governor General's Non-Fiction prize, The Amazon First Novel Award, The CBC Poetry Prize and The Hilary Weston Non-Fiction prize. She is on the jury of the 2019 Scotiabank Giller Prize.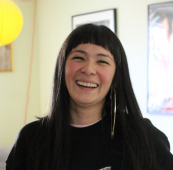 Thea Lim is the author of An Ocean of Minutes, which has been translated into three languages, optioned for television, shortlisted for the Scotiabank Giller Prize and ALA Reading List for Science Fiction, and longlisted for Canada Reads, the Sunburst Award, and the Goldsboro Books Glass Bell Award. Her writing has appeared most recently in The Nation, Guernica, Granta, The Paris Review, Hazlitt and The Globe and Mail. She is always honoured to be entrusted with the words of other writers, whether as an editor at Gulf Coast, as a book critic, as creative writing faculty at many schools including Sheridan College, the University of Toronto, and the Flying Books School of Reading and Writing, as a mentor at Diaspora Dialogues, the Writers Union of Canada, and the University of Guelph, or as an arts council jury member. She grew up in Singapore and now lives with her family in Toronto.