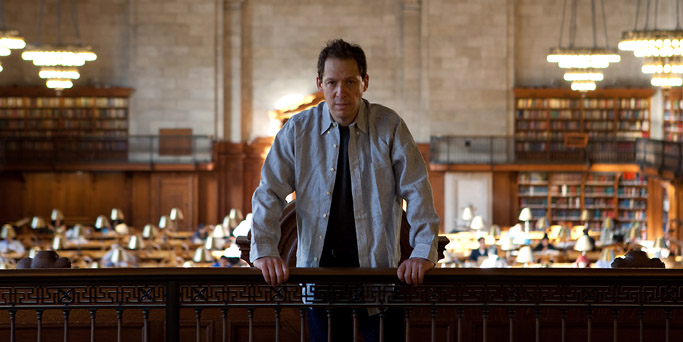 On Thursday, April 11th, 2013 PEN Canada and Spur Toronto present a conversation on the future of books as publishing goes digital.
As the future of the written word shifts from static pages to animated screens, readers, publishers, and writers alike have begun to consider the same fundamental question: what is the future of the book? Traditionalists argue that printed books can never be replaced, those in the vanguard of the new media foresee transformative possibilities for the way we process and share the printed word. This conversation will consider the possible futures of the book and their likely consequences on contemporary culture.
Paul Holdengräber is the director of public programs at the New York Public Library and founder and director of LIVE from the NYPL. Since his arrival in 2004, he has reinvented the library's event series transforming them into happenings, or as he likes to say into "cognitive theater." Holdengräber has curated over 550 programs on an array of subjects from the politics of "Who Owns Culture?" to the "Battle Over Books" with Google's library print project, to an evening entitled "Occupy Rousseau!," to discussions on such themes as lust and obituaries.
Hugh McGuire founded LibriVox.org — the largest library of free, public domain audiobooks in the world — in 2005. McGuire is the co-editor with Brian O'Leary of Book: A Futurist's Manifesto, a collection of essays about the future of publishing. His other book-related projects include PressBooks, a website that streamlines online book production and Iambik Audiobooks – a commercial version of LibriVox.
Photo credits: Main image Jocelyn Chase; Hugh McGuire headshot – Dan Parsons