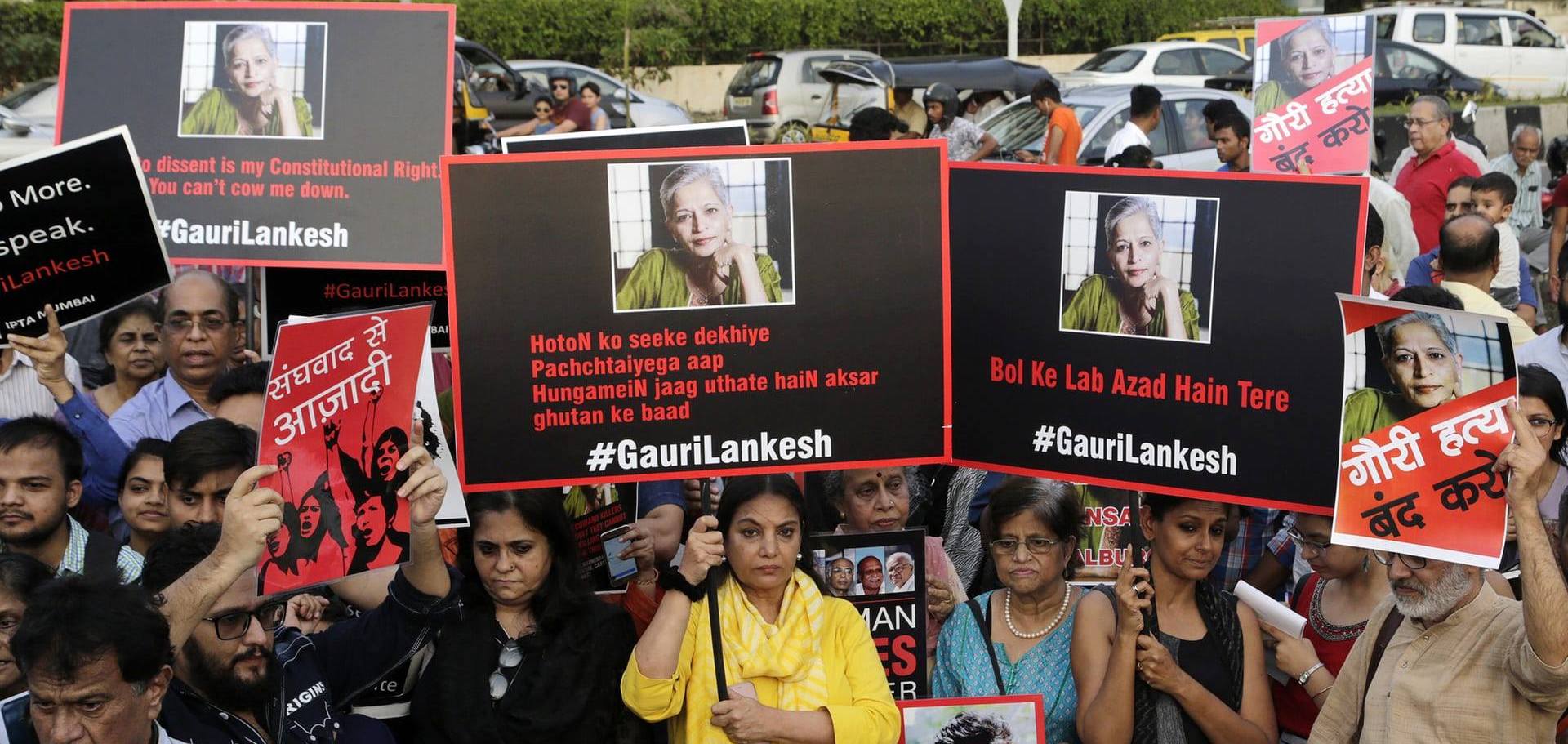 Silencing Voices of Dissent in India
Silencing Voices of Dissent in India
Wednesday, November 1, 7-8:30 pm
Simon Fraser University, Harbour Centre campus, 555 W Hastings Street, Room 7000
All welcome – Free admission
​Is India really the world's largest democracy?
With a Hindu right wing government in power, free speech and human rights are under threat. Journalists and intellectuals are being killed, minorities are being lynched, and a culture of hate, fear and intolerance has undermined basic freedoms. This event will be a discussion about the killing of journalists who dared to expose the authoritarian government as well as the larger threat to democracy in India.
​​
​In memory of journalist Gauri Lankesh, who was killed on 7th Sept 2017​.
​Speakers:
​Kavitha Muralidharan, Independent Indian journalist (via video conference)
Siddharth Varadaran, Editor, The Wire (via video conference)
Peter Klein, Journalist and Founder of the Global Reporting Centre at UBC
Moderated by : Samir Ganesha, Director, Institute for the Humanities, SFU
With excerpts from the documentary film 'Our Gauri' by Deepu
Hosted by:
​Institute of Humanities, ​SFU, G​lobal ​R​eporting ​C​entre​, UBC, ​Indian Summer Festival, PEN Canada and South Asian Network for Secularism and Democracy (SANSAD).
To read PEN's report on freedom of expression in India: http://bit.ly/2zG74Ii