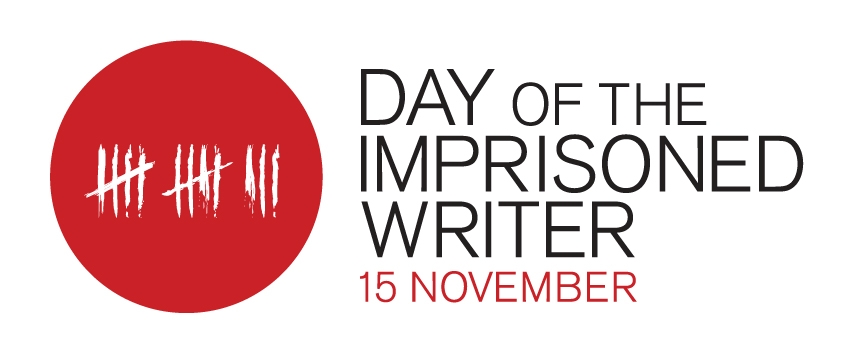 Join PEN on November 15th, the Day of the Imprisoned Writer
The Day of the Imprisoned Writer is intended to recognize and support writers who resist repression of the basic human right to freedom of expression and who stand up to attacks made against their right to impart information.
To mark this year's Day of the Imprisoned Writer, PEN Canada will hold a live painting to honour 3 writers who have been persecuted or imprisoned. Artists Peru Dyer Jalea, Adrian Hayles, and Gilda Monreal will honour writers Nurmuhemmet Yasin, Eskinder Nega, and Dina Meza with their work. Learn more about the writers and artists below.
November 15, 2013
11:00am – 4:00pm
Location: Ryerson University, Ryerson Square, Gould street
Facebook event here.
Writers to be honoured:
Uighur writer Nurmuhemmet Yasin received a 10-year sentence in November 2004 during a closed trial, with no legal representation, for "inciting Uighur separatism" in a short story published in a literary journal. "Wild Pigeon" recounts the experiences of a young pigeon trapped and caged by humans while trying to find a new home for its flock. Instead of forfeiting its freedom, the pigeon kills itself by swallowing a poisonous strawberry, a choice that Yasin's own father had made in similar circumstances several years earlier. Yasin is an award-winning and prolific freelance writer with a well-established literary reputation among Uighur readers. Since his arrest, he has been permitted no visitors and there are serious concerns for his well-being.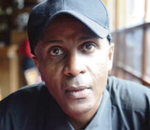 The editor and journalist Eskinder Nega was arrested on September 14, 2011 on terrorism-related charges brought under 2009 Anti-Terrorism Proclamation. Nega was arrested for publishing a column disputing the government's claim that detained journalists were suspected terrorists, and for criticizing the arrest of well-known actor and government critic Debebe Eshetu. Nega was chaged with having affiliations with Ginbot 7, a banned political party the government considers a terrorist group and of plotting with Eritrea and gathering material for terrorist attacks. Nega was convicted on June 27, 2012 and given an 18-year prison sentence on July 13, 2012. On May 2, 2012 the Ethopian Supreme Court upheld the conviction charges in a ruling PEN International and other rights groups described as "highly dubious."
Dina Meza, an award-winning journalist, human rights defender and author, has been the victim of harassment and threats since 2006, Since 2006, Meza has reported being followed, watched, threatened and her communications intercepted. She has been the beneficiary of precautionary measures from the Inter-American Commission on Human Rights since 2006 but these have had little effect. Meza began her work as a human rights defender in 1989 after one of her brothers, a carpenter who was part of an agricultural collective with connections to the campesino (rural worker) movement, was abducted by security forces and detained incommunicado for a week, during which time she was tortured and accused of being a guerilla. She currently works as a writer for defensoresenlinea.com, the website of the Honduran human rights NGO Committee of Relatives of the Detainees and Disappeared in Honduras (Comité de Familiares de Detenidos Desaparecidos en Honduras, COFADEH), where she is director of digital and alternative media.
Artist bios:
Peru Dyer aka. Peru 143 is trained in both, traditional and digital art, and taking from his 15 years experience painting graffiti, Peru found his calling as a graphic artist and muralist. While still distancing himself from labels and limitations, he continues to explore his imagination through different media. Inspired by his travels and cultural background, Peru playfully combines pre-Columbian and Haida motifs while applying techniques he learned in academia, as well as the many styles he picked up in the streets of the three continents he has lived in. Recently, Peru's work has been driven by the theme of 'home', what it means to each of us and himself. Having grown up travelling throughout Peru's exotic extremes — as his father was a dirt-bike racer — he grew to appreciate nature and it allowed his imagination to run free. "We take our imagination for granted", he says. In many ways, his recent work is both an examination and a celebration of the feeling of 'home' he has experienced all over the world.
Adrian Hayles is a graduate of the Graphic Design program at Humber College with over 10 years of working experience behind him. He has established his place in Toronto's modern art community. Blurring the lines between graffiti and ultra realism, Adrian 's voice and vision is instantly identifiable. His works include countless portraits and illustrations for various magazines (including Peace and Business Edge) and collaborations with the City of Toronto to develop murals for vacant community spaces. In September 2008, Adrian established Behind the Front Visual Arts Studio (BF VAS). The mission of the BF VAS is to support up-and-coming artists in developing and promoting their Gskills and creativity.
Gilda Monreal (FIYA) is an international award-winning visual artist, actress, filmmaker, and writer. She is also Co-Director of the Essencia Arts Collective, who believes that art can be a tool for social change and community empowerment. Born and raised in Canada to Chilean immigrants, who left their country during the Pinochet military dictatorship, Gilda grew up questioning and valuing the significance of human rights. Her artistic vision is a social one that questions and celebrates the beauty, dignity and perseverance of those who have, or continue to, overcome adversity and repression (whether human, animal or nature). In visual arts, her chosen mediums of expression include painting, murals, video and installation. As a filmmaker, she directed the documentary "The Wall That Speaks", produced by the National Film Board of Canada. And most recently, she co-wrote, co-produced and acted in the film COLD, which has gone on to win two Best Picture awards. In 2012, her international artistic work was recognized by the General Consul of Chile in Canada, who gave her an honorarium on behalf of the Chilean Government. Her work has been produced in Canada, USA, Chile, Argentina, Brazil, Colombia, Venezuela, Dominican Republic, France and Senegal.

More information:
Juanita Bawagan
Communications
jbawagan@pencanada.ca
(416)703-8448 ext. 21