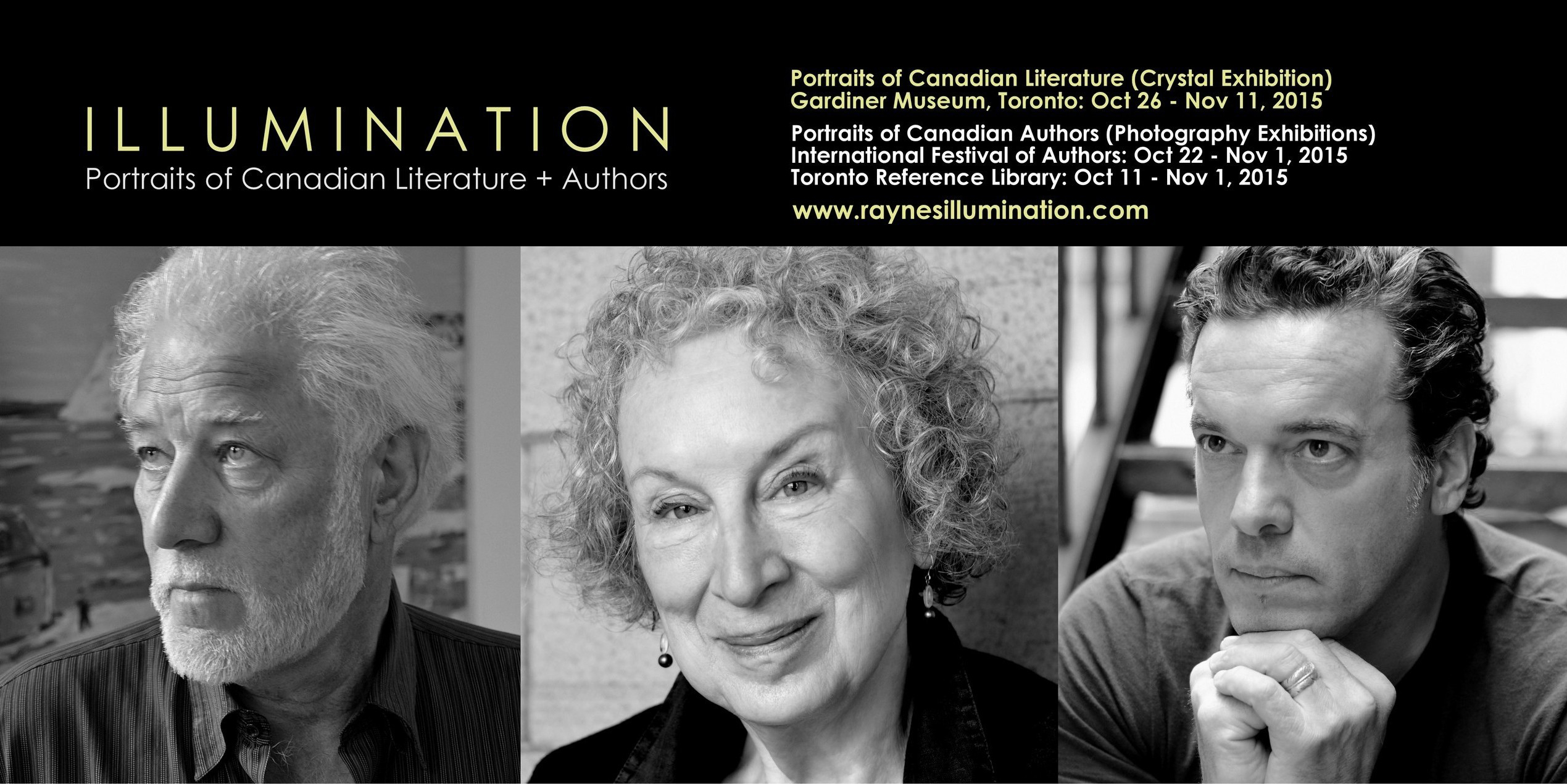 Artist Mark Raynes Roberts' ILLUMINATION, a two-fold exhibit of etched-crystal and photography, is coming to Toronto this fall.
In "Portraits of Canadian Literature", Raynes will exhibit twelve engraved crystal illustrations of based on the theme of light taken from literary works chosen by the Writers Trust of Canada. These works will be on display at the The Gardiner Museum from October 26 to November 15, 2015.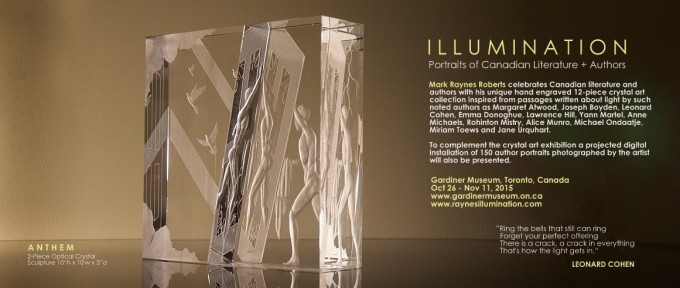 In "Portraits of Canadian Authors", Raynes will project photographs of 150 Canadian authors, including PEN Members such as Margaret Atwood, Rohinton Mistry and Michael Ondaajte and John Ralston Saul. The photographs will be displayed at the Toronto Reference Library from October 11-November 1, and the International Festival of Authors (Harbourfront Centre) from October 22 – November 1, 2015.
For more information on the exhibit, please see the official website here, and check out the video below.

PORTRAITS OF CANADIAN LITERATURE – CRYSTAL ART – The Gardiner Museum, Oct 26 – Nov 15, 2015
PORTRAITS OF CANADIAN AUTHORS – PHOTOGRAPHY – IFOA, Harbourfront Centre, Oct 22 – Nov 1, 2015
PORTRAITS OF CANADIAN AUTHORS – PHOTOGRAPHY – Toronto Reference Library, Oct 11 – Nov 1, 2015