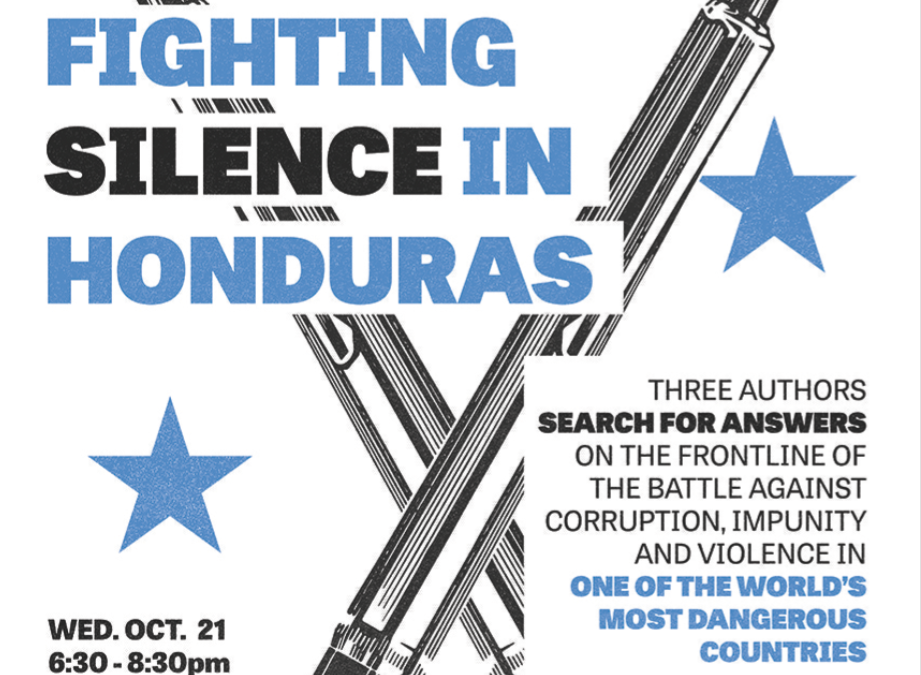 The International Issues Discussion (IID) series at Ryerson University, is pleased to present its third event of the Fall 2016 term in partnership with PEN Canada:
Dina Meza: award winning journalist, human rights defender, author, and founding member/current President of PEN Honduras – named one of Reporters Without Borders 100 heroes and heroines of information in 2014.
Jorge Miralda: retired teacher, historian of the National Coordination for the Popular Resistance Front of Honduras, Secretary of the Union of Writers and Artists of Honduras, and founding member/Vice-President of PEN Honduras.
Fred Alvarado: TV producer, documentary film maker, political commentator, and winner of PEN Honduras/PEN Canada's inaugural award for investigative journalism.
Founded in 2005, the IID is a non-partisan, student-led forum designed to engage all members of the Ryerson University community on major events and issues in contemporary global affairs through reasoned, objective, and scholarly discourse. For further details about the IID and our series please see http://iid.kislenko.com