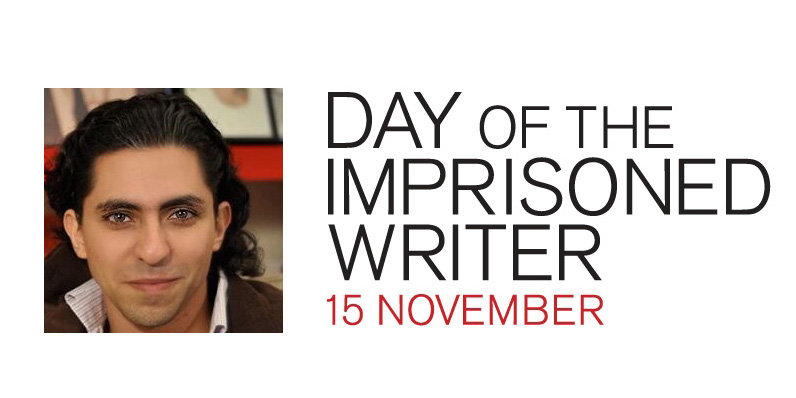 Day of the Imprisoned Writer at the Toronto International Book Fair
PEN International's Day of the Imprisoned Writer celebrates the work of those who defend the basic human right to freedom of expression. This year PEN Canada will focus on the case of the Saudi editor and blogger Raif Badawi, founder of the Free Saudi Liberals website, who is currently serving a 10-year sentence for insulting Islam. (Read more about Raif Badawi's case)
Saturday, Nov.15, 2014, 10:00 a.m.
Discovery Stage, Metro Toronto Convention Centre
255 Front Street West
Toronto, ON
---
Please join us for a brief conversation with Ensaf Haidar, wife of imprisoned Saudi Blogger Raif Badawi, to mark the International Day of the Imprisoned Writer. The conversation will be followed by Ms. Haidar reading extracts of Mr. Badawi's work, with live translation throughout by Ayub Nuri.
Brendan de Caires, the Programs and Communications Coordinator for PEN Canada will moderate the conversation.
Ensaf Haidar is the wife of Raif Badawi, will read extracts of his work and speak briefly about the importance of defending freedom of expression in Saudi Arabia.
Ayub Nuri is a Kurdish journalist and editor-in-chief of Rudaw English, a Kurdish news network.