Anneli Andre-Barrett is a senior volunteer for the PEN Canada Writers in Exile (WiE) community, a Refugee Integration Mentor, and Skills Development Team member of Ontario's Private Refugee Sponsor Network (PRSN). She recently joined the George Brown College Program Advisory Committee for the School of ESL.  She has been a delegate at both the 2017 PEN Congress in Ukraine as well as the 2022 PEN Congress in Sweden. Anneli will co-present a webinar on English Language Learning for Newcomers this May.
Fresh from a fulfilling lifelong career as initially a college and then a secondary school teacher of English and Philosophy (with training in Journalism as well), six years ago I excitedly embarked on the first phase of my so-called retirement: volunteering with refugee writers. As an educator, editor and avid reader, I had long been a supporter of PEN Canada, so it was a logical extension to link up with its Writers in Exile group. Thus, as a Refugee Integration Mentor and Tutor at Romero House, co-chair of a faith-based Refugee Support Group, and Skills Developer at Ontario's Private Refugee Support Network, I assumed that I was prepared for this more specialized language coaching and had plenty to offer. In fact, I looked forward to helping PEN's newcomers improve their language and writing skills. However, little did I know then that the educational journey of enlightenment, affirmation, and inspiration would be mine.
First of all, the writers with whom I work as a volunteer tutor – from countries as varied as Colombia, Eritrea, Iran, Turkey, and Venezuela – enlighten me about the oppressive political and economic realities which they have had to escape. They educate me about current repressive political realities in their countries of origin and thus broaden my understanding of the geopolitical situations that have adversely affected and even endangered their lives. I recognize that like many Canadians, it is too easy to slip into insularity, and I am grateful to have my oft-comfortable world vision enlarged. 
In addition, in their striving to master a new language, these journalists continually affirm for me, and for our society, the importance of journalism and a free press.  I admire their tenacity; as a multilingual language teacher (my mother tongue is Estonian, but I was born and educated in Canada, which makes all the difference), I well understand the challenges inherent in acquiring not only passable but "higher level" literary skills in a second language in one's thirties, forties, fifties and especially beyond. Furthermore, this passion to write – sometimes after long days of Uber driving or factory work – is especially commendable when reading itself seems to be in decline, be it of newspapers, magazines, or books. Yet these exiled writers persevere, reminding Canadians of the importance of journalism and of literature.  
Finally, and perhaps most importantly, the Writers in Exile inspire my fellow Canadians and me with their unwavering belief in democracy and their commitment to the role that an active citizen should be able to play.  Their "escape" stories (often including heartbreaking tales of separations from their families) are courageous; their tenacity in pursuing ongoing language training is admirable; and their ambition to express themselves in now two languages is exemplary.  Most importantly, the Writers in Exile warn us of the dangers of becoming complacent about the civil liberties we take for granted in this country, providing inspiration for all of us.
"Words are things and a small drop of ink falling like dew upon a thought produces that which makes thousands, perhaps millions, think."
Therefore, as much as I am competent enough to mentor and coach these newcomers and to provide tutoring in vocabulary, sentence structure and grammar, it is to them that I owe my greater gratitude. The lessons I continually learn from them are enlightening, affirming and inspiring, and for that I am grateful. They remind me (as inscribed in stone in the Parliamentary Press Gallery in Ottawa) that "words are things and a small drop of ink falling like dew upon a thought produces that which makes thousands, perhaps millions, think."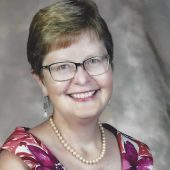 Anneli Andre-Barrett, B.A., Diploma of Appl. Arts, B. Ed., M.A.