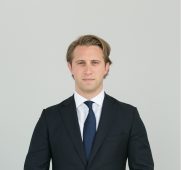 Michael is a civil and commercial litigation lawyer with Babin Bessner Spry LLP in Toronto. He has appeared before the Ontario Superior Court of Justice, the Ontario Court of Appeal, the Federal Court of Canada, and before the Supreme Court of Canada. He is qualified to practice law in Ontario and Quebec and is bilingual. In 2012-2013, Michael clerked at the Supreme Court of Canada for Justice Andromache Karakatsanis. Prior to his legal career, he worked as a political risk consultant for financial institutions in London, UK. He also served as an officer in the Royal Canadian Navy (reserve).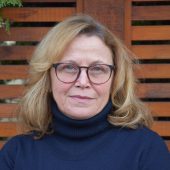 Jean Teillet, IPC, OMN, MSC, (BFA, LLB, LLM) Ms. Teillet's popular history, The North-West is Our Mother: The Story of Louis Riel's People, the Métis Nation was one of the Globe & Mail's top 100 books of 2019 and won the Carol Shield's and Manitoba Day awards. She is the author of Métis Law in Canada and has written for academic journals, the Globe & Mail and Macleans. Jean is a treaty negotiator and a women's rights and Indigenous rights litigator. She has appeared at the Supreme Court of Canada twelve times. A frequent public speaker, she has three honorary doctorates and is an honorary lifetime member of the Association of Ontario Midwives. Ms. Teillet was a professional dancer, actress, and producer, and her visual artworks are held in public and private collections in Canada and the United States. Ms. Teillet is the great-grandniece of Louis Riel.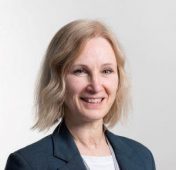 Grace Westcott is a long-time supporter of PEN Canada. She acted as Executive Director of PEN Canada from 2016 to 2017 after serving on the board of PEN as Vice President and earlier on the Canadian Issues Committee. She was also a member of PEN International's Lawyer's Committee. She is the principal of Westcott Law, where she carries on a commercial law practice focusing on copyright, media, and the cultural industries, with an emphasis on publishing. Prior to starting her own law practice, Grace was a partner at Cassels Brock & Blackwell, LLP. As a writer, Grace has written for the Globe & Mail, the Literary Review of Canada, and has been featured on Arts & Letters Daily. Grace is currently a governor of the University of Toronto, vice-chair of the UTSC Campus Council, a member of the Quadrangle Society of Massey College, and chair of the Toronto Legacy Project (Toronto's "Blue Plaques" program, in partnership with Heritage Toronto). Grace previously served on the boards of The Canadian Centre for Diversity, Soundstreams Canada, and MusicFest Canada, and was co-founder and Executive Director of the Digital Media at the Crossroads (DM@X) Conference. She graduated with honours from the University of Toronto Faculty of Law and subsequently earned a Masters of Laws from Columbia Law School in the City of New York, focusing on freedom of expression, intellectual property, and legal philosophy.