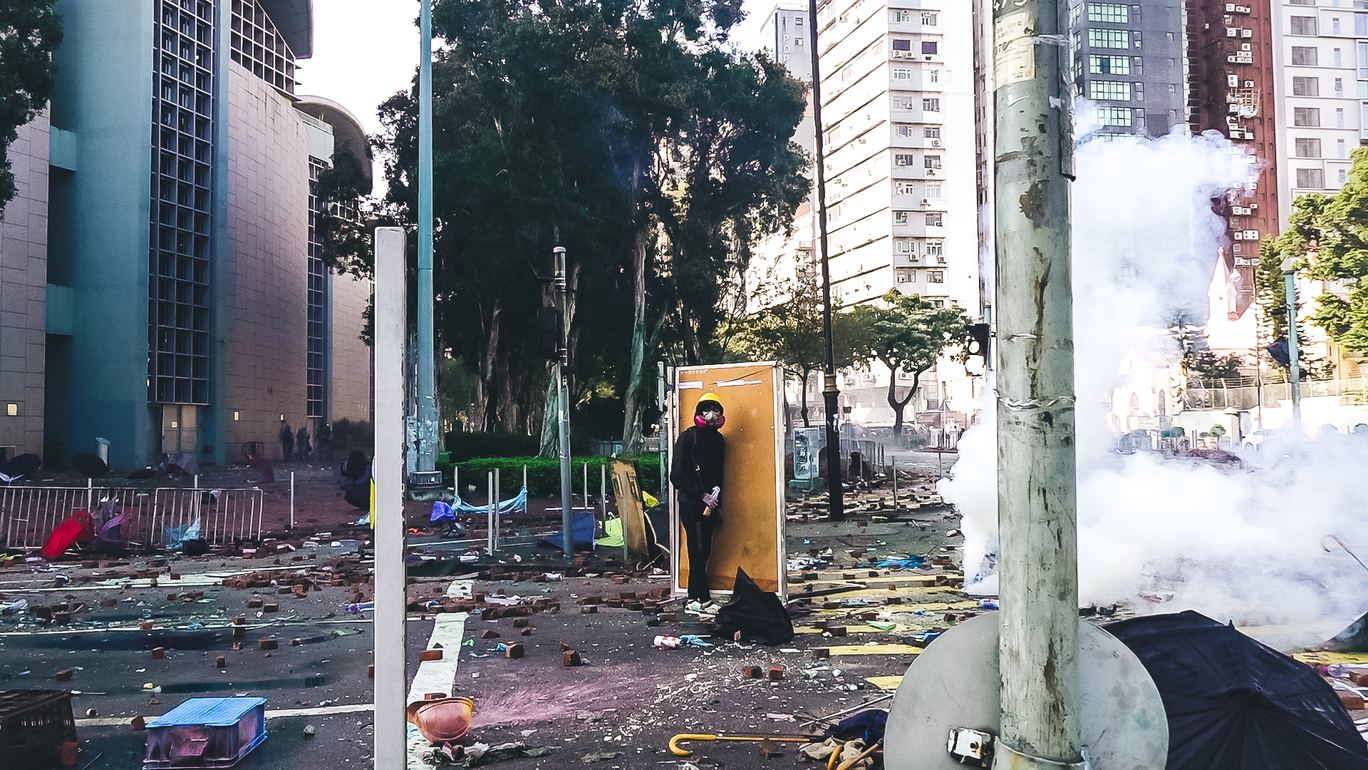 DECEMBER 3RD at 6:30 pm ET — Watch JAYU's Human Rights Film Festival screening of  "INSIDE THE RED BRICK WALL" a documentary about the Hong Kong democracy fighters trapped by the police inside the Polytechnic University — a powerful collection of films taken by heroic filmmakers inside the siege.
In November of 2019, Hong Kong protestors went to the Polytechnic University to protect democratic values. What was suppose to be a peaceful demonstration escalated when police blocked all exit routes and placed the Polytechnic University under siege. 
Trapped inside the red brick wall, a heroic collection of filmmakers took to filming the chaos of the siege to bring to light the struggles these students faced and the bravery to defend their democratic rights.
What results is a powerful film that intimately follows the protesters and forces us to address the work we need to do to support people protecting fundamental human rights.
The film will be followed by a live Q&A with one of the filmmakers from the siege.
Content warning: graphic violence, police brutality
Screening will be both online and in person on Friday, December 3  6:30 – 9:00 PM  LIVE Q&A  |  8 PM
Register for your tickets here.