In lead up to the first anniversary of the 13 Necessary and Proportionate Principles, PEN Canada joins a coalition of hundreds of organizations for a week of action against mass surveillance  Sept. 15-19. The principles were drafted in honour of Internet hacktivist Aaron Swartz and in celebration of the Stop Online Piracy Act (SOPA) Blackout that he led. The pathbreaking campaign has rallied thousands of individuals in the call to stop online spying and demand the State respect the 13 guiding principles.
International Principles on the Application of Human Rights to Communications Surveillance
As technologies that facilitate State surveillance of communications advance, States are failing to ensure that laws, regulations, activities, powers, and authorities related to Communications Surveillance adhere to international human rights law and standards. This document attempts to clarify how international human rights law applies in the current digital environment, particularly in light of the increase in and changes to Communications Surveillance technologies and techniques. These principles can provide civil society groups, industry, States, and others with a framework to evaluate whether current or proposed surveillance laws and practices are consistent with human rights.
These principles are the outcome of a global consultation with civil society groups, industry, and international experts in Communications Surveillance law, policy, and technology.
Summary of the 13 Principles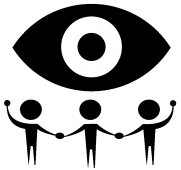 Legality: Any limitation to human rights must be prescribed by law. The State must not adopt or implement a measure that interferes with these rights in the absence of an existing publicly available legislative act, which meets a standard of clarity and precision that is sufficient to ensure that individuals have advance notice of and can foresee its application.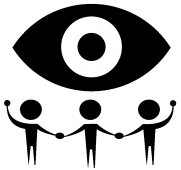 Legitimate Aim: Laws should only permit Communications Surveillance by specified State authorities to achieve a legitimate aim that corresponds to a predominantly important legal interest that is necessary in a democratic society. Any measure must not be applied in a manner that discriminates on the basis of race, colour, sex, language, religion, political or other opinion, national or social origin, property, birth or other status.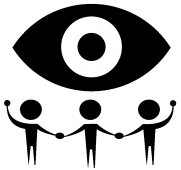 Necessity: Surveillance laws, regulations, activities, powers, or authorities must be limited to those which are strictly and demonstrably necessary to achieve a legitimate aim. Communications Surveillance must only be conducted when it is the only means of achieving a legitimate aim, or, when there are multiple means, it is the means least likely to infringe upon human rights.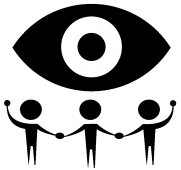 Adequacy: Any instance of Communications Surveillance authorized by law must be appropriate to fulfil the specific Legitimate Aim identified.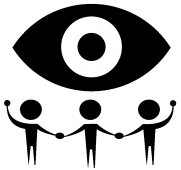 Proportionality: Communications Surveillance should be regarded as a highly intrusive act that interferes with human rights threatening the foundations of a democratic society. Decisions about Communications Surveillance must consider the sensitivity of the information accessed and the severity of the infringement on human rights and other competing interests.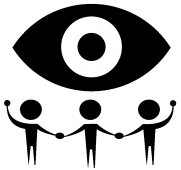 Competent judicial authority: Determinations related to Communications Surveillance must be made by a competent judicial authority that is impartial and independent.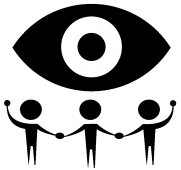 Due process: States must respect and guarantee individuals' human rights by ensuring that lawful procedures that govern any interference with human rights are properly enumerated in law, consistently practised, and available to the general public.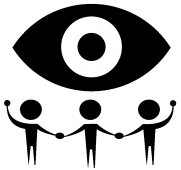 User notification: Individuals should be notified of a decision authorizing Communications Surveillance with enough time and information to enable them to appeal the decision, and should have access to the materials presented in support of the application for authorization.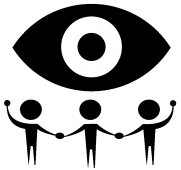 Transparency: States should be transparent about the use and scope of Communications Surveillance laws, regulations, activities, powers, or authorities.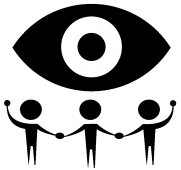 Public oversight: States should establish independent oversight mechanisms to ensure transparency and accountability of Communications Surveillance.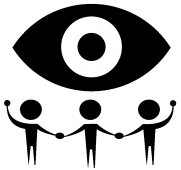 Integrity of communications and systems: In order to ensure the integrity, security and privacy of communications systems, and in recognition of the fact that compromising security for State purposes almost always compromises security more generally, States should not compel service providers or hardware or software vendors to build surveillance or monitoring capability into their systems, or to collect or retain particular information purely for State Communications Surveillance purposes.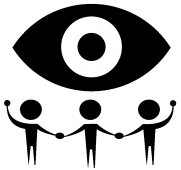 Safeguards for international cooperation: In response to changes in the flows of information, and in communications technologies and services, States may need to seek assistance from foreign service providers and States. Accordingly, the mutual legal assistance treaties (MLATs) and other agreements entered into by States should ensure that, where the laws of more than one state could apply to Communications Surveillance, the available standard with the higher level of protection for individuals is applied.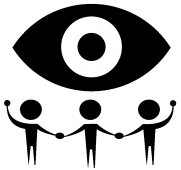 Safeguards against illegitimate access: States should enact legislation criminalizing illegal Communications Surveillance by public or private actors. The law should provide sufficient and significant civil and criminal penalties, protections for whistleblowers, and avenues for redress by those affected.
TAKE ACTION
Sign on to the 13 principles here
Share over social media using the hashtags #13principles
Join the Reddit conversation on mass surveillance
Listen to Surveillance after Snowden, a panel discussion on the balance between national security and freedom of expression