On June 23, 2013  Nguyen Van Hai (popularly known as "Dieu Cay") began a hunger strike to protest cruel treatment and solitary confinement in Prison No. 6,  Nghe An Province, Vietnam. A co-founder of the independent Free Vietnamese Journalists' Club, Nguyen is one of Vietnam's most prominent bloggers. His case highlights the government's increasing sensitivity to dissident bloggers and human rights activists. PEN Canada asked Dana Wagner to consider what is at stake in Vietnam's blogosphere, and to explain why the government has responded so harshly to peaceful criticism.
Struggling for control of the Vietnamese narrative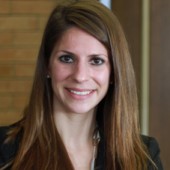 Anyone who lives in a country that respects freedom of speech will find the idea that a government could label citizen bloggers as political enemies strange. Passing strange. Imagine Canada versus its bloggers, or a crackdown on British writers. The Communist Party of Vietnam, however, is shameless about this fusion of identity. Independent bloggers are a threat, and the range of blacklisted topics is growing. So is the number of writers in jail. At the end of 2010, according to the Committee to Protect Journalists, five Vietnamese writers were behind bars. In 2012, 13 more were jailed. This year, in the course of one month, three prominent bloggers were arrested.
Vietnam's bloggers have been arrested, jailed and intimidated for writing about corruption, human rights, religious freedom, workers' unrest, land rights, and Chinese foreign policy. In the words of Brad Adams of Human Rights Watch, they have been targeted for publishing "stories that the government does not want the Vietnamese people to read." The struggle for freedom of expression in Vietnam is, fundamentally, a struggle for control of the political narrative. 
To the highly centralized Communist Party, the public passion speaks of a loss of control – physical and metaphorical
A Russian journalist once
wrote
that "the essence of the ruling regime of a country is how it designates heroes." Anna Politkovskaya's insight was tragically validated by her own murder – she had exposed, too well, the failure of her government to report on the moral lapses of its heroes in the Chechen wars. But governments also reveal their mindset through what they censor. The subjects and opinions they place off-limits, the words they counter with punishment.
What are these taboo subjects? In the case of one-party Vietnam, 'sensitive' subjects are not always obvious. It's easy enough to understand why a government fears coverage of systemic corruption or reports of human rights abuses. Party leaders claim legitimacy and the entitlement to sole authority over the people and discussion of these topics undermines that authority: a corrupt government is not legitimate and human rights violations are inconsistent with benevolence. But Vietnamese writers are also punished for discussing less obviously threatening topics, like territorial claims to the Paracel (Hoang Sa) and Spratly Islands (Truong Sa).
The Islands are largely uninhabited rock piles claimed by several Southeast Asian countries including Vietnam and China. The dispute is one of the bizarrely forbidden topics that offers a glimpse into the psyche of the Communist Party leadership, and that of its critics. The sensitivity of territorial claims in the South China Sea, called the East Sea by Hanoi, and its popularity among outspoken dissidents is a microcosm of a larger struggle taking place in Vietnam.
The official position in Hanoi is that Vietnam is entitled to sole sovereignty based on centuries-old ownership. Its public views are unequivocal. Hanoi describes its claim as "incontestable" and China's naval moves as "unilaterally provocative" and "inhumane and dangerous." That makes the domestic struggle more confusing.
Bloggers claim the same things. In online posts defending Vietnamese sovereignty of the Islands, Nguyen Van Hai, known by his pen name "Dieu Cay" or The Peasant's Pipe, writes that "we condemn Chinese hegemony." Editors of the collective blog Danlambao, or Citizen Journalist, have written that the subject of territorial disputes with China, alongside others like economic policies and human rights, "are all vital topics for Vietnamese citizens."
The Party's radical response to critics suggests that it views deviant narratives as a serious, perhaps mortal threat
Despite these parallel messages, the bloggers are highly critical of Vietnam's tepid response, beyond its official rhetoric, to China. Bloggers on the popular but now closed
Talawas
site criticize the "bankruptcy" of Vietnamese diplomats, characterizing their failure to achieve decisive sovereignty as a strategic and self-interested calculation. Critics agree that the Islands are vital to the national interest but vilify their leaders for negligence.
This is a problem for the Party.
First, strategic losses in the South China Sea (what critic Duy Hoang calls "kowtowing to a Chinese leadership") are contrary to the Party's self-imagining as the sole, legitimate embodiment of the Vietnamese people, in part because the Islands symbolize the greatness of Vietnam's imperial past.
Next, the territorial dispute has incited national fervour in the form of large and spontaneous demonstrations in Vietnamese cities. To the highly centralized Communist Party, the public passion speaks of a loss of control – physical and metaphorical. For one, the demonstrations are unauthorized. Second, the Party's role in the South China Sea story tarnishes its vanguard image. As blogger Ian Pham wrote, "they will never again look valiant and righteous in the eyes of their people." 
Finally, critics also view Chinese ownership as a barrier to peaceful resolution of maritime disputes. For Hanoi, a UNESCO City for Peace laureate, this is a contradictory narrative. 
The official response has been to gag the critics. In recent years, the Party passed a raft of laws aimed at limiting free speech and dissent. The expansive prohibitions nearly wipe out the legality of criticizing the state. A 2012 report that measures democratic and market transition in Vietnam says that despite constitutional guarantees to freedoms of speech, assembly and the press, such rights are "rendered meaningless by regulations and directives that reduce the peaceful exercise of freedom of association and assembly." It goes on to condemn new restrictions on press freedom decreed by Prime Minister Nguyen Tan Dung in 2011, measures that "seem to aim specifically at the country's blogosphere." The legal noose tightened with a decree passed on July 15. When the new law takes effect in September it will further restrict online freedoms.
The Party's radical response to critics suggests that it views deviant narratives as a serious, perhaps mortal threat.
"Vietnam does not have the rule of law," wrote Dieu Cay, "it only has the rule of the Party"
Why, then, do bloggers who know the likely cost of their opinions still
commit
to continue, to "walk the challenging journey with other free, independent journalists to bring the truth and uncensored news with integrity"? Consider the case of the blogger (and PEN Canada Honorary Member) Dieu Cay, who
wrote
on the betrayal of the Party on the South China Sea dispute and, more broadly, its failures in leading the country: "Vietnam does not have the rule of law," wrote Dieu Cay, "it only has the rule of the Party. The law was compromised to protect police officers and Party members who abuse power." For opinions like this, Dieu Cay is serving 12 years in harsh conditions, charged with "conducting propaganda against the state." On July 24, seriously concerned by reports of his deteriorating health, human rights organizations issued an
urgent appeal
for his immediate release.
Why did the mother of jailed blogger Ta Phong Tan protest her daughter's 10-year sentence last summer by setting herself on fire? Why did Duong Thi Tan declare, on 25 July, that unless authorities addressed the grievances of Dieu Cay, her jailed ex-husband now on hunger strike, then she too would self-immolate?
To understand the desperation of this struggle is to grasp the brutality of the Vietnamese government against its critics, and at the same time, to realize that freedom of expression is inseparable from human dignity. Blogger Nguyen Ngoc Nhu Quynh, a mother, is one of the undaunted who continue to write. Despite knowing that she could be "arrested at any time" if she "step[s] over the 'sensitive areas'" she explains: "I still keep writing because it made me feel free in my mind, at least. And [that's] the most important thing. We do not feel human if we don't have the right to speak our mind."
Dana Wagner works in Special Projects at Maytree. She holds a Master of Global Affairs from the Munk School of Global Affairs at the University of Toronto and is a member of PEN Canada's advocacy program.
Photo credit: The Wall Street Journal