On September 15, 2012, the Iranian media quoted Ayatollah Hassan Sane'i, leader of the 15 of Khordad Foundation, as saying that if the 1989 fatwa against Salman Rushdie had been carried out, the anti-Muslim film Innocence of Muslims would never have been made.  Sane'i announced that his foundation was adding "$500,000 to the reward for killing Salman Rushdie", and would pay "anyone who carries out this sentence" immediately.  At the time, Rushdie was on a book tour to promote Joseph Anton, a memoir of his years in hiding after the Ayatollah Khomeini's fatwa on Valentine's Day 1989, calling for the murder of "the author of The Satanic Verses…along with all the editors and publishers aware of its contents."  PEN American's  response to Ayatollah Hassan Sane'i's statement can be read here.

Memories of the Fatwa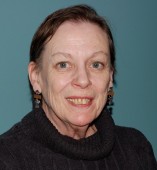 There is a giant fish hanging over my kitchen sink.  It is a salmon, carved by Nova Scotia folk artist William Roach, and for more than 20 years it has carried a decoration on its left front fin: a button reading "I am Salman Rushdie".
Bad pun aside, the little button serves as a reminder of a time I thought long past; a time when writers worldwide wore the button in their lapels as a defiant statement on freedom of expression. It was a message carried to those who would call for the death of a writer because of perceived insult to their religion, and also to those within the world of publishing and bookselling who would duck and dodge in the face of threats.
The little button reading "I am Salman Rushdie" is  a reminder of a time I thought long past, when writers worldwide made a defiant statement to those who would call for another writer's death because of perceived insult to their religion
Two decades ago, I played a peripheral role in the intense drama surrounding Salman Rushdie's surprise appearance at the PEN Benefit at the Winter Garden Theatre at which he was famously embraced by the first political leader ever to do so publicly – then Ontario Premier Bob Rae.
It was a tense and rather exciting time of secret briefings with law enforcement officials at various levels, house calls from bomb-sniffing dogs, lining up interviews with major journalists without revealing the identity of the subject, and always the fear that all could go pear-shaped if the secrecy was broken. If it was known he was coming, the visit would obviously have to be cancelled. As it turned out, most of the people who would share the stage with him that night only learned of it during the intermission, when he appeared in our midst.
Most importantly, beyond all the cloak-and-daggering, there was a sense that we at PEN Canada were being offered a great honour and that we had better do everything we could to deserve it.
As Rushdie himself has reported in his recently released memoir, Joseph Anton, it was an evening he would never forget, and I think most who were there would agree. The validation accorded him by Rae and then Secretary of State for External Affairs, Barbara MacDougall, who sent a message, was significant, as was his next day, spent meeting with Parliamentarians in Ottawa.

No one ever said the work of PEN is easy. But we are reminded every day why we must continue.

And, now, all these years later, these decades which finally saw the lifting of the fatwa and his return to the relatively uncomplicated life of a writer, Rushdie is back in the bull's eye. The head of an Iranian religious foundation has added an additional $500,000 to the bounty on the writer's head, bringing it to $3.3 million, in part a response to the recent release of a YouTube trailer for an amateurish anti-Muslim film. Rushdie, of course, has nothing whatsoever to do with the film, but the "logic" behind the upping of the bounty seems to be that if Rushdie had been eliminated in the first place, no one would have dared to make it.
No one ever said the work of PEN is easy. But we are reminded every day why we must continue.
Alison Gordon is a novelist and a long-time member and past President of PEN Canada.