On December 27, 2009 the 18-year old blogger Tal Al-Mallouhi was summoned for interrogation by Branch 279 of Syria's State Security forces in Damascus. Al-Mallouhi was questioned about opinions posted on three personal blogs that discussed economics, the environment, and the plight of villages in Palestine. After she had been detained incommunicado for several months, her family publicly appealed for clemency from the Al-Assad government, claiming that Tal had "dabbled in politics without really understanding it." In October 2010, responding to online campaigns within Syria, and growing pressure from  international human rights organizations,  an unnamed government official told the Associated Press that Al-Mallouhi had been arrested for international espionage and that  "[h]er spying led to an attack against a Syrian army officer by the agents of [a] foreign country." On February 14, 2011, following a closed trial in Syria's Higher Security Court  Al-Mallouhi was sentenced to five years of solitary confinement in Adra prison.  The Syrian Foreign Ministry later denied that her blogs were connected to the trial. Tal Al Mallouhi is an Honorary Member of PEN Canada.
 Canada's complicity with a culture of impunity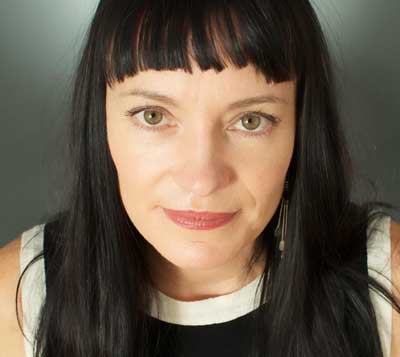 Why should Canadians care about imprisoned Syrian blogger and poet Tal Al-Mallouhi? For the same reason we should care very much about Syrian president Bashar Al-Assad's brutal crackdown on all Syrian citizens: because our relations with the Al-Assad regime helped foster the culture of impunity that is fueling today's carnage.
Al-Mallouhi was just 18 years old when, on December 27, 2009, she was hauled in for questioning about her writing by Bashir Al-Assad's much-feared state security agents.
What followed was all too typical of how things have worked for decades in Syria: the young woman was held incommunicado for nine months before her family could see her, then, in February 2011 in a closed-door process, convicted of spying and sentenced to five years in prison.

A Syrian activist told me that conditions had become more dangerous since the West started using Syria's torture chambers

So what does this have to do with Canada?
Just days before Al-Mallouhi's arrest, on December 3, 2009, the bells rung out in the halls of Parliament Hill in Ottawa, calling every available MP into the House of Commons for a vote. The Conservatives were desperately trying to find enough of their members to shut down debate on a motion tabled by the majority opposition. That motion called on the Canadian government to, among other things, issue a formal apology and compensation to three Canadians – Ahmad El Maati, Abdullah Almalki and Muayyed Nureddin – for Canada's role in their detention and torture in Syria.
The vote passed, despite all efforts to shut it down, but the men are still in court fighting for that apology. And to this day, Canadian officials have yet to condemn the Syrian regime for their torture. Difficult to do, I guess, given that two commissions of inquiry determined that Canadian officials helped contribute to the torture of Canadians in Syria, including, for example, by providing the questions to be used in interrogations. And given that the official line is still that "we have no knowledge they were tortured."
More Canadians will remember the case of Maher Arar – he was, after a long fight, cleared of all allegations of links to terrorism and given an apology and compensation years earlier. But to win back his innocence he had to endure day after day of testimony by Canadian officials expressing doubt about his torture and refusing to sully the reputation of the Al-Assad regime.

If our government had stopped all the secrecy and denial and had the courage to condemn torture, its actions on Syria today would seem far less self-serving and have a lot more moral sway

It was Arar's courageous decision to go public with his story and demand answers that would help turn the world's attention to how Canada, the US, Germany and others were using regimes like Syria and Egypt in the so-called war on terror to detain, torture and interrogate people they suspected of links with terrorism.
When I wrote about the Canadian cases back in 2008, I called up prominent Syrian human rights activist and lawyer Haitham Al-Maleh to ask what impact all of this was having on the work of the very courageous people like him. He told me that conditions had become more dangerous since the West started using Syria's torture chambers. The situation had regressed so much that the regime was running out of room for its political prisoners, he said.
Walid Saffour, president of the London-based Syrian Human Rights Committee told me how the use of Syria's torture chambers had left those who dared challenge al-Assad with little hope for the future.
"These governments say 'We adhere to human rights,' but they deport people to dictatorial regimes who do not hesitate to torture people to death or to the brink of death," he told me. It was getting harder, he said, to convince anyone that it was worth standing up for their rights.
But those who wanted change in Syria did stand up, and, the month after Tal Al-Mallouhi's sentencing, on March 16, 2011, inspired by "Days of Rage" having erupted elsewhere in the Middle East, Syrians courageously took to the streets to call for political reform and to demand the release of what was by then an estimated 4,500 political prisoners.
One and a half years later, Tal Al-Mallouhi and thousands like her are still in prison, and the situation in Syria seems to get worse every day.
We've heard a lot of condemnation of Russia and China for standing in the way of an effective response to the bloodshed: they deserve that. But Canada, the United States and Germany bear a very special responsibility to political prisoners like Al-Mallouhi and all those suffering in Syria today. If our government had stopped all the secrecy and denial and covering of collective Canadian officials' asses to listen to – really listen to and learn from – what Canadian torture survivors had to say about what they had endured, and if our government had had the courage to take the next step and condemn the use of torture, our government's actions on Syria today would seem far less self-serving and have a lot more moral sway.
 Kerry Pither has worked for two decades as a human rights and civil liberties advocate. She played a coordinating role in the campaign for Maher Arar¹s release, recounting his story in the critically-acclaimed Dark Days: The Story of Four Canadians Tortured in the Name of Fighting Terror. She lives in Ottawa.
Photo credit: scottmontreal
Photo credit (headshot): Kym Shumsky