On March 20, 2006, PEN Canada held a press conference with The Writers' Union of Canada, the Coalition for School Libraries, People for Education, the Association of Canadian Publishers, the Book and Periodical Council and Groundwood Books to appeal the Toronto District School Board's decision to restrict Three Wishes: Palestinian and Israeli Children Speak. The board removed the book from some of its libraries  following complaints that it was not "age appropriate." The following letters from our archives were read at the press conference.
Lawrence Hill: One parent's view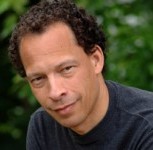 I have read every page of Three Wishes. I loved it. It stayed with me for days. Delivered through the points of view of Israeli and Palestinian children, the book offers touching and troubling insights into how conflict affects ordinary young people in the Middle East. As these children shared moments both mundane and profound, loving and terrifying, moments of hatred and moments of hope, it struck me how hard it was for them to come to know each other, and to see each other's humanity. It struck me that perhaps our own children, in reading literature such as Three Wishes, might do a better job than we have done in promoting peace in one of the most war-torn , fought-over, bloodied strips of land in the world.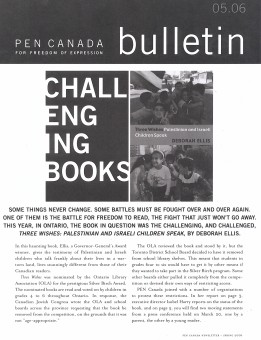 In Canada, any day of the week, a child can turn on the television at eight o'clock and watch hateful and gratuitous acts of violence. This is a staple of our popular culture, and there is no groundswell of opposition to it. But when one book quotes children talking about what it's like to live in a war zone, somebody wants to ban it. Canadians who want to remove Three Wishes from the hands of children are subjecting the book to an absurd double standard. They are asking it to be free of danger, pain and controversy. In effect, they are asking literature no longer to be literature – no longer to provoke, unsettle and challenge – but rather, to be pablum for all.
The people who want to ban this book, and the educators who have capitulated to this call for censorship, are doing children and all Canadians a disservice.
In Canada, we want to encourage democracy, pluralism and literacy. We want to debate painful global issues. We want to expand our humanity, and put ourselves in a position to do good things in the world. However, we do the opposite, and we shrink from the duties of citizenship, by pulling literature from school libraries, interfering with children's reading programs, and building fences between kids and books.
Canadians have an unfortunate history of banning books. The Lives of Girls and Women, Foxfire, To Kill a Mockingbird, The Diviners, The Wars and Of Mice and Men are just some of the books that Canadians have challenged in recent years. It's time to put that history behind us, and to defend our freedom to read. We are strong enough to celebrate a diversity of voices in our country and in our literature. If we can't do that, all of our talk about multiculturalism and the diverse social experiment that is Canada becomes nothing more than hollow self-congratulation.
Removing Three Wishes from the hands of young readers suppresses the voices of young Israelis and Palestinians, and insults the intelligence of our children.
Removing
Three Wishes
from the hands of young readers suppresses the voices of young Israelis and Palestinians, and insults the intelligence of our children. Banning this fine book by Deborah Ellis limits our freedom in Canada to read and hinders the ability of children to discover literature in the very places – schools, libraries and extra curricular reading programs – charged with stimulating their literacy. School libraries and reading programs offer all children – regardless of socio-economic status and regardless of the degree of parental support at home – the chance to expand their minds, learn about other people and enter the world of ideas and debate. We need to feed school libraries and reading programs – not starve them.
The attack on Three Wishes is all the more insidious because it complicates life for teachers and librarians. Even in a school board that hasn't banned the book, what librarian or teacher with 20 other responsibilities would court controversy and trouble by assigning this book to students? Surely, it would be to safer pick some book that has been read and re-read for the past 40 years and that nobody would dream of opposing. Students are cheated, in the end. They are offered a diminished range of books in class and in libraries … the very places that many of them discover books in the first place.
It's disgraceful that the Canadian Jewish Congress is interfering with the freedom of children to read, and even worse that the Toronto and York District School Boards have caved in to the pressure. I hope that cooler minds return the book to all library shelves and to the Silver Birch program.
Once in a while, a book ban backfires spectacularly, and ends up generating a huge, excited readership for the very work in question. Let's hope that happens this time. To do my bit, I'm encouraging every child and adult in earshot to read Three Wishes.
Thank you.
Novelist Lawrence Hill has five children, who all attended Halton District schools at the time. These remarks were made at the March 20, 2006 press conference.
Evie Freedman: A young reader's view
I have read many books by Deborah Ellis, including The Breadwinner, Parvana's Journey, Mud City and, of course, Three Wishes. I guess you could say Deborah Ellis is my idol. I love her writing because it is so powerful and truthful. My opinion is that Three Wishes is a great book. It taught me a lot. I didn't know that kids in the Middle East live under such harsh conditions. Some kids have to get up at 5:30 to go to school because of checkpoints. I wake up at 7:00! This book is appropriate for kids because many kids around the world are going through things similar to this. Also, children in North America see war in media every day, and sometimes television shows give the impression that war is a game. I think that if kids read this book, it will make them understand the harsh conditions faced by kids in the Middle East. It could also show them that war is not a game.
It is important for kids here to learn about what other kids in other countries have to go through (mainly war and poverty) because the only way to prevent war is to learn about how badly it affects people (especially children). Kids can handle so much more than adults say they can. Adults always say "Maybe when you are older." Why should age have anything to do with it? People of all ages, not just children are being affected by war. Three Wishes is important for both children and adults to read.
Evie Freedman is was nine at the time and attended Grade 4 at C.H. Norton Public School in Burlington. An avid reader, she had read all 20 books in the Silver Birch reading program as well as the ten books in the Red Maple reading program for grade 7 and 8 students. These remarks were made at the March 20, 2006 press conference.