In February 2000, Deepa Mehta, the Canadian screenwriter and filmmaker, was shooting Water, the latest in her controversial Elemental trilogy, in India when she and her crew began receiving death threats. The threats escalated into violence when 2,000 protestors aligned with Hindu nationalists destroyed the set of the film which they said was "anti-Hindu." Mehta was forced to halt filming and later moved production to Sri Lanka. Water was released in Canada in 2005 and in India in 2007.
American author Bapsi Sidhwa wrote the novel that inspired the first film in Mehta's trilogy which explored social issues in India. In this piece, which originally appeared in our Spring 2000 newsletter, Sidhwa describes a phone call with Mehta during the height of the protests in a letter to Larry Siems, then Director of the Freedom to Write Program at PEN American Centre.
Troubled Water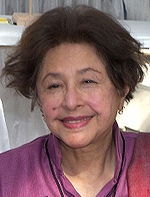 I just talked to Deepa in Delhi and the situation is much worse. The death threats are increasing. Outlook magazine on its cover quotes the extremists as saying "we will stone her to death." She says she dare not move out of the house even with two state-provided bodyguards – she said: "It's frightening. They are ready to kill me."
A member of the Rashtryia Swayamsevak Sangh (RSS), one of many powerful fundamentalist groups backing the present government has plastered a billboard with an image of a naked Deepa in Madras. Written on the billboard is: "If Deepa Mehta can make Hinduism Naked we will make Her Naked."
I could tell this has really shaken her. The last time I told her to leave Delhi she said: "I have to make the film – I'm strong, I can face them." Now when I told her she should leave, she said she was trying to get out as soon as she could get a ticket.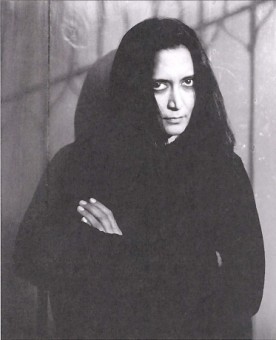 They are burning stacks of paper saying they are burning the script of Water. Deepa says, "If they are attacking me on the basis of the script why don't they publish it? They won't because they know it has nothing objectionable in it. They are just using it to galvanize religious hysteria. The Indian censor board would not have approved it for filming if it was derogatory to Hinduism."
Deepa said that the fanatics were insisting that the film Water about an ashram for Hindu widows, was being funded by Christian missionaries to revile Hinduism. There is a slightly different version now, according to Deepa:
"They are now calling me a Pakistani agent, saying: 'Because she made a proMuslim film like Water, she is being funded with Christian and Pakistani money to defame Hinduism."' The irony is that the Muslims feel that the film is anti-Muslim.
I am a Parsee of Pakistani origins. The film Earth is based on my book Cracking India. It is the story of the partition of India, and the Hindu, Muslim and Sikh violence that accompanied it in the Punjab, as seen from an eight year-old Parsee girl's perspective. It is important that the girl is not Hindu, Muslim or Sikh, and so can present the facts dispassionately.
The sets they had set up for Water in Benares were destroyed by mobs of RSS men. They said they would not let Deepa make the film in the city of Benares and when the state of Bengal told her she'd be welcome to make the film in Bengal, the Hindu parties said they would not let her make the film anywhere in India. It is not possible to make the film anywhere but in India, and Deepa, who wrote the script for Water, doesn't know what to do. I don't think there has ever been this kind of attack on freedom of expression – that an artistic work is objected to and vilified even before it is made.
 I don't think there has ever been this kind of attack on freedom of expression – that an artistic work is objected to and vilified even before it is made.
Deepa told me that bands of extremists are burning her in effigy in all major cities. I don't know what more I can say except that Deepa's life is danger. She said, "I hope I don't have to keep hiding myself and being careful even after I leave India. That would be the ultimate terror – and for what? For writing a script that hasn't even been made into a film? A script that has been approved by the Hindu government appointed film censor board?"
The Canadian producer of Water David Hamilton, says that the largely Canadian, European and American crew has gone back home. It is difficult to move to a new location and start again. The company has lost $800,000, a large chunk of their budget. The filming of Water has been effectively stopped. "The State government is well-organized and cunning and will do anything to defame Deepa," David said. "It is like a fatwa."
Following earlier collaborations with the University of Toronto Faculty of Law's International Human Rights Program (IHRP) in Mexico and Honduras, PEN Canada will be compiling a report on freedom of expression in India. You can find copies of the PEN-IHRP special reports here.
Photo credit: Bapsi Sidwa's headshot by Larry D. Moore. Archive photo of Deepa Mehta.