In September 1990, Nima Naghibi founded PEN international's first student chapter at the University of toronto. She reflected on the new centre's successful year of campaigns and events in our June 1991 newsletter. As Ryerson University prepares to launch a new PEN Centre this month, we republish Naghibi's account of the first student centre, and the important role students play in defending freedom of expression on campus and beyond.
U of T's Student PEN Centre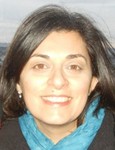 In September 1990, a student branch of PEN International was conceived and born into the human rights organization. U of T PEN began as a fledgling group which gradually developed, through the dedication and devotion of its members, into an established and successful organization on campus. The group currently consists of 11 members who meet every second week to write letters of appeal on behalf of Gitobu Imanyara, a Kenyan lawyer and editor of the Nairobi Law Monthly. We were pleased to discover recently that the charges of sedition against Mr. Imanyara have been dropped. He is currently released on bail and is receiving treatment for his ailing health in Kenyatta National Hospital.
We have worked hard as a group to increase PEN publicity on campus by setting up PEN information booths in the lobbies of popular student buildings. As well, we reserved a glass display case on the ground floor of Robarts Library for a period of three weeks.
In the month of February, the University of Toronto has an official "Political Awareness Week." During this week, U of T PEN organized two successful events. The first event was a reading for which we invited authors such as John Ralston Saul, Margaret Atwood, Adrienne Clarkson, Nazneen Sadiq, Heather Robertson and Matt Cohen. Our second event was on the following night. It was a panel discussion and the topic was "Censorship in the Student Press and Freedom of Speech." We invited members of the student press as well as representatives of the Women's Centre, The Committee on Homophobia and the United Coalition Against Racism. Both events were successful and we were pleased with our accomplishments in the first year of the group's existence.
We are looking forward to next year with fresh ideas and a year of experience behind us. We will try to arrange an event which will coincide with International Writers In Prison Day on Nov. 15. Our second event will take place during Political Awareness Week.
We now anticipate and await the proliferation of PEN student groups across university campuses around the world, an exciting prospect which we would like to think has been initiated by the birth of U of T PEN.
Students interested in joining the Ryerson University student PEN centre can email barbara.lukasz@ryerson.ca.
Nima Naghibi is the Chair of the English Department at Ryerson University. She specializes in Postcolonial and Feminist Studies, Life Writing, and Testimony. She is the author of Rethinking Global Sisterhood: Western Feminism and Iran (Minnesota Press, 2007). During her undergraduate years, Naghibi's love of literature and her commitment to social justice inspired her volunteer work with human rights organizations such as PEN Canada.
Featured photograph taken by Matt Linzel at a live painting to mark the 2015 Day of the Imprisoned Writer on Ryerson University's campus.