« Back to Events
This event has passed.
Event:

Ideas in Dialogue – Democracy in the Year of Election

Start:

November 5, 2012 7:00 PM

End:

November 5, 2012 9:00 PM

Cost:

$25

Category:

Organizer:

Phone:

416 703 8448

Email:

Updated:

August 28, 2012
Venue:

Address:
Google Map

100 Queen's Park

,

Toronto, ON

,

M5S 2C6

,

Canada
Tickets URL:
Mark Kingwell in conversation with Janice Gross Stein
Monday, November 5th, 7pm
Royal Ontario Museum, Signy and Cléophée Theatre
100 Queen's Park
Is the choice on November 6th between Barack Obama and Mitt Romney, or between two equally tarnished visions of the city on the hill? Join PEN Canada and two of Canada's most admired and provocative thinkers in a conversation on democracy in the year – and on the eve – of election.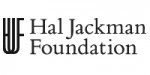 Ideas in Dialogue Series Sponsor


Janice Gross Stein is the Belzberg Professor of Conflict Management in the Department of Political Science and the Director of the Munk School of Global Affairs at the University of Toronto. She is a Fellow of the Royal Society of Canada and a member of the Order of Canada and the Order of Ontario.
Mark Kingwell is a professor of philosophy at the University of Toronto. He is the author of, among many books, A Civil Tongue: Justice, Dialogue, and The Politics of Pluralism, which was awarded the Spitz Prize for political theory in 1997, and In Pursuit of Happiness: Better Living from Plato to Prozac. He is a member of the advisory board of PEN Canada.
Carol Off is the host of CBC Radio's flagship current affairs program, As It Happens, and a highly regarded television reporter.
PEN Canada thanks the following for their generous support:
The Hal Jackman Foundation – 2012 Ideas in Dialogue Series Sponsor
Norton Rose LLP – Reception Sponsor
The Globe and Mail – Media

iCal Import
+ Google Calendar